Torah Pearls – Season 2 – Vayechi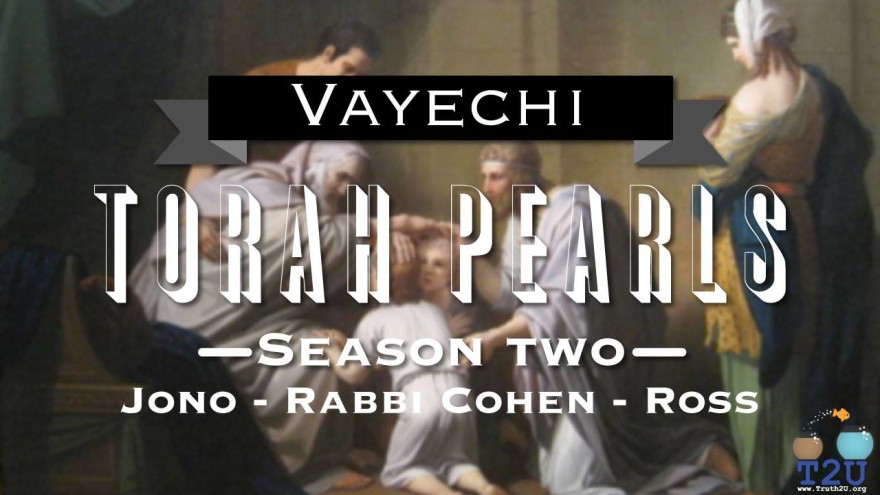 Joseph was 17 years old when sold into slavery and Jacob lived 17 years in Egypt with Joseph, is there a significance to the number 17? What is the meaning of the name El Shaddai? Why was Ephraim blessed as the first born? What is the meaning of the phrase "until Shiloh comes"? Why didn't Jacob want to be buried in Egypt and yet Joseph was?
Tanakh Tour November 2015
Facebook Fundraiser for the Sydney Branch of Jews for Judaism
Truth2U is only made possible though your kind donations. Please support the production of Truth2U programs. Thank you for listening!
Audio clip: Adobe Flash Player (version 9 or above) is required to play this audio clip. Download the latest version here. You also need to have JavaScript enabled in your browser.
Download